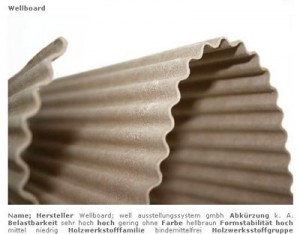 "each material has its origin, its identity, its language. it belongs to the architect, through sustainable and responsible handling of environment and ressources to know the origin of a material, to read its identity and to speek its language. the database materialatlas.com wants to contribute to a better knowledge of materials and so facilitate the access to a rich and large world of materials", says database editor die ern + heinzl Gesellschaft von Architekten mbH on their introduction page.
architects, designer but also high schools can register for free by materialatlas.com to research, compare and evaluate diverse materials.
those are classified in diverse categories wood, glas, plastics, natural minerals.
defined search with key-words make the finding of materials easier and clear material pictures can also be downloaded for futher use.
according to the editor, the database proposes a theoretical and practical knowledge based on accounted and reliable sources and enable an accurate perception and a creative handling of innovativ materials.
we are very happy that our wellboard and kraftplex are now to be found online at materialatlas.com where their characteristics and application fields are presented in detail.
contact:
ern+ heinzl architekten
sälirain 18
ch-4500 solothurn
tel.: +41 (0)32 622 30 60
info@materialatlas.com
www.materialatlas.com