wellboard is a new type of wood-based material made from 100% pressed cellulose fiber. 
The material behaves in processing similar to wood and other pressed boards. Nevertheless, there are some special features. 
Based on our extensive experience, we have collected detailed tips and advice for successful wellboard processing.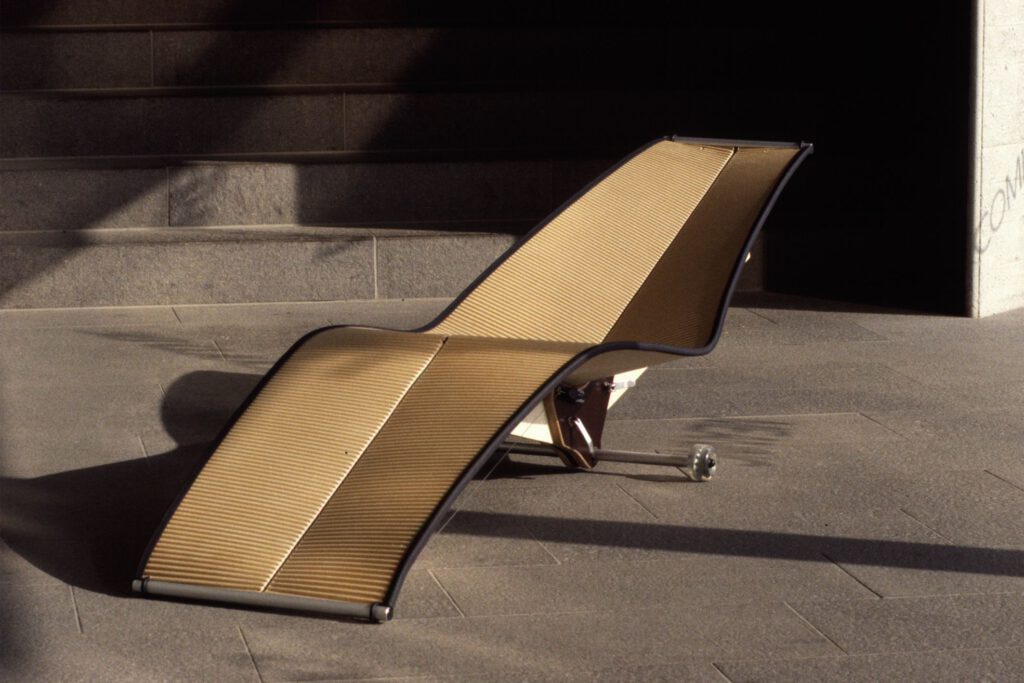 The basics of working with wellboard
Now we're getting into the details!
The project is in the starting blocks, now very specific questions arise.
How do I choose the right width of the circular saw blade? 
Which painting technique is suitable?
Which sustainable paints can I use for the surface treatment? 
What is the compression behavior of wellboard when glued?
Which techniques can be used to fix wellboard?
You will find the right answers to these and other questions in the following detailed instructions. 
For storage and preparation of wellboard we recommend the following steps.
wellboard is in balance with the humidity of the surrounding air. It can change its dimensions during moisture absorption and release.
wellboard is packed in a cardboard box with a film. Undamaged original packaging provides adequate protection against fluctuating ambient humidity. Nevertheless, storage should be protected and in closed rooms.
We recommend storing the wellboard exclusively in the packaging supplied. At the very least, it must be packed in a film that is impermeable to water vapor. It is best to store the rolls upright.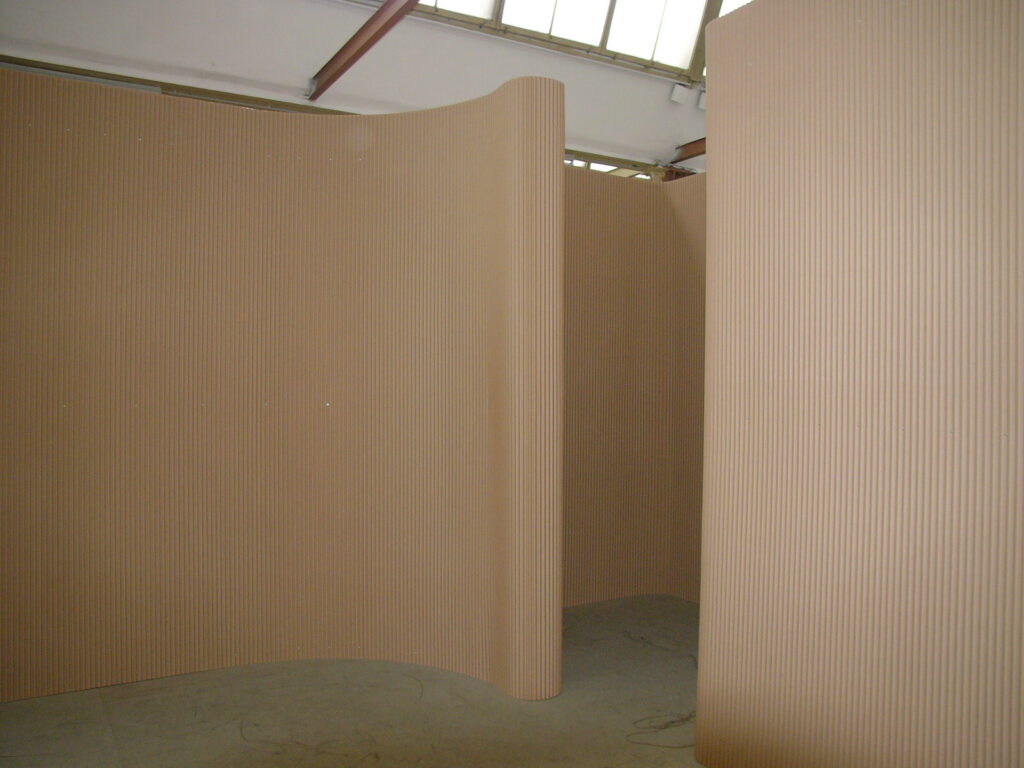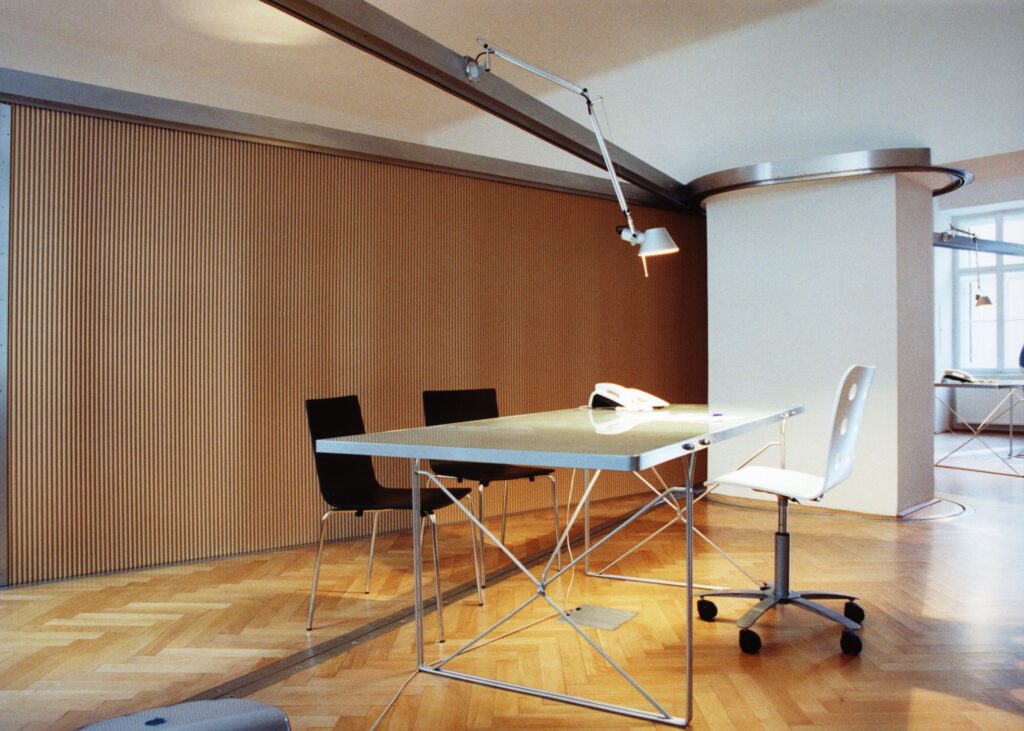 wellboard should be brought into the room intended for use and unpacked about 2 days before installation.
The wellboard will thereby accept the room humidity and then hardly change during installation.
Ideally, the humidity should be as stable as possible at a value between 40 and 60%.
wellboard can be cut using various methods:
Trapezoidal saw blades up to 450 mm diameter are suitable. The ideal cutting speed is between 3300 and 3900 m/min. The saw blade should protrude a maximum of 5 mm above the table surface. The table insert is ideally made of hardwood.
The ideal cutting speed is between 1500 and 1800 m/min. The saw band has a thickness of 0.8 to 0.9 mm and a width between 20 and 25 mm and has 4 teeth per 1″.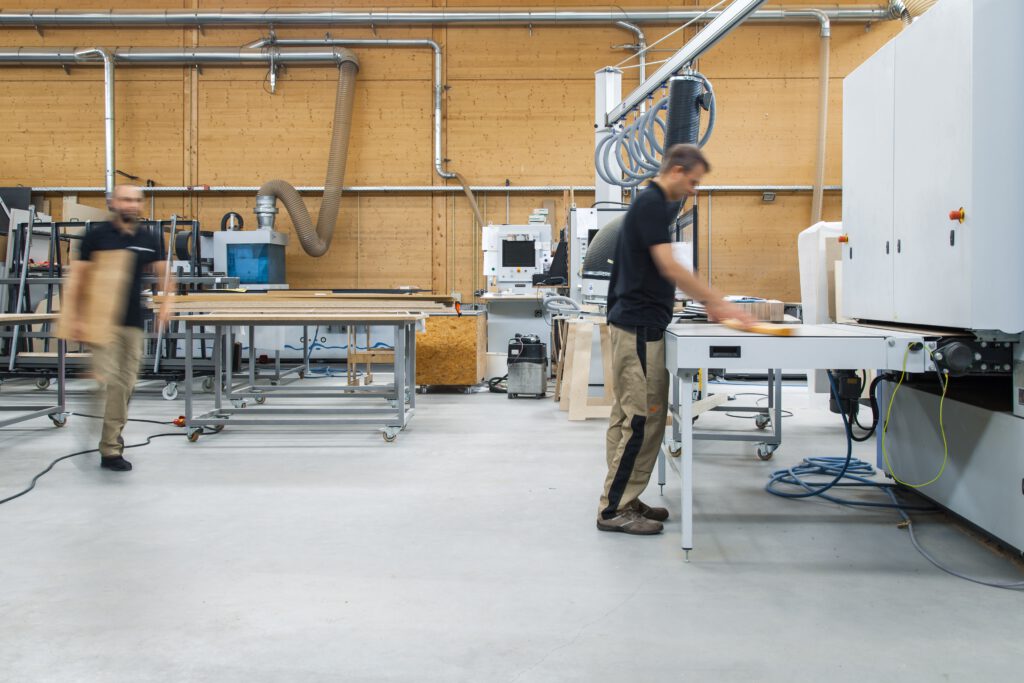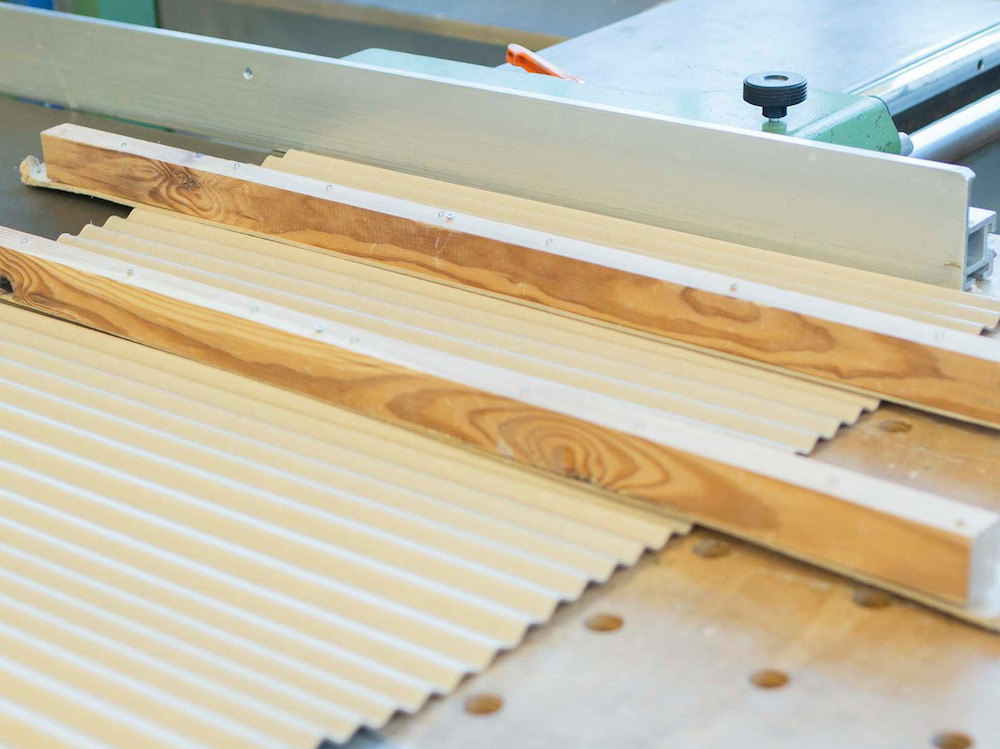 wellboard can be cut with wood and metal saw blades but also with toothless special blades.
The wellboard types minimum and gamma 300 can also be cut. Pneumatically or electrically driven shears or knives are suitable.
Here you will find instructions for grinding, drilling, gluing and fixing wellboard:
wellboard can be sanded in a similar way to wood. Belt and cylinder sanders are suitable, whereby care must be taken to ensure the correct direction of insertion. Orbital, belt, eccentric and disc sanders can also be used.
Brush sanding machines or sandpaper, sanding sponges or sanding fleece are suitable for surface sanding, e.g. after priming.
Holes up to a diameter of 15 mm can be drilled directly with twist drills. Larger diameters must be predrilled and reworked with the tenon cutter.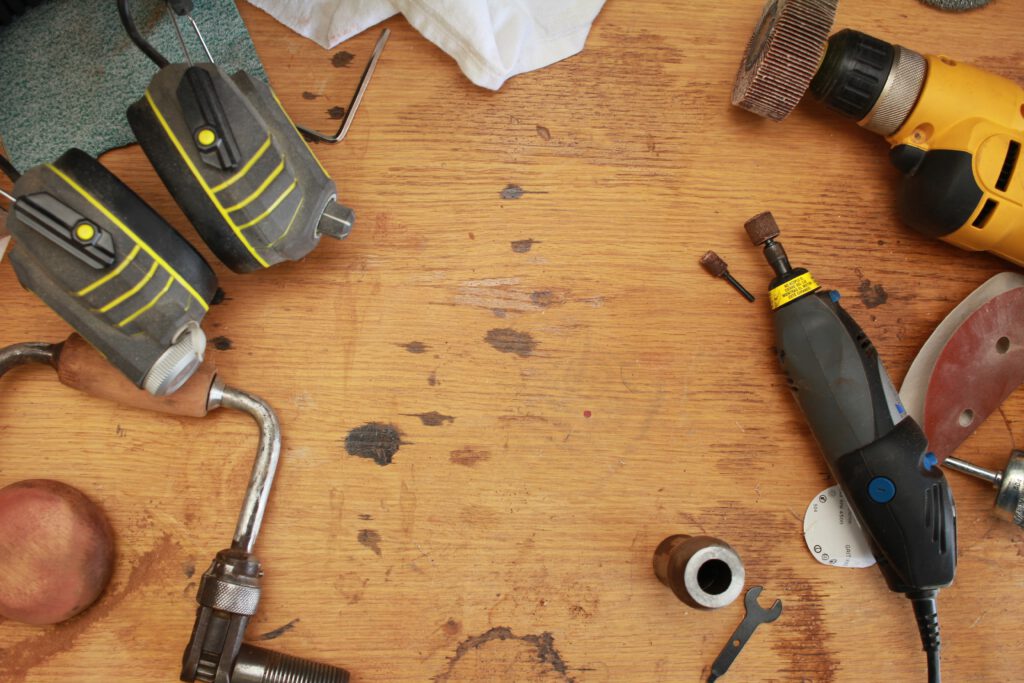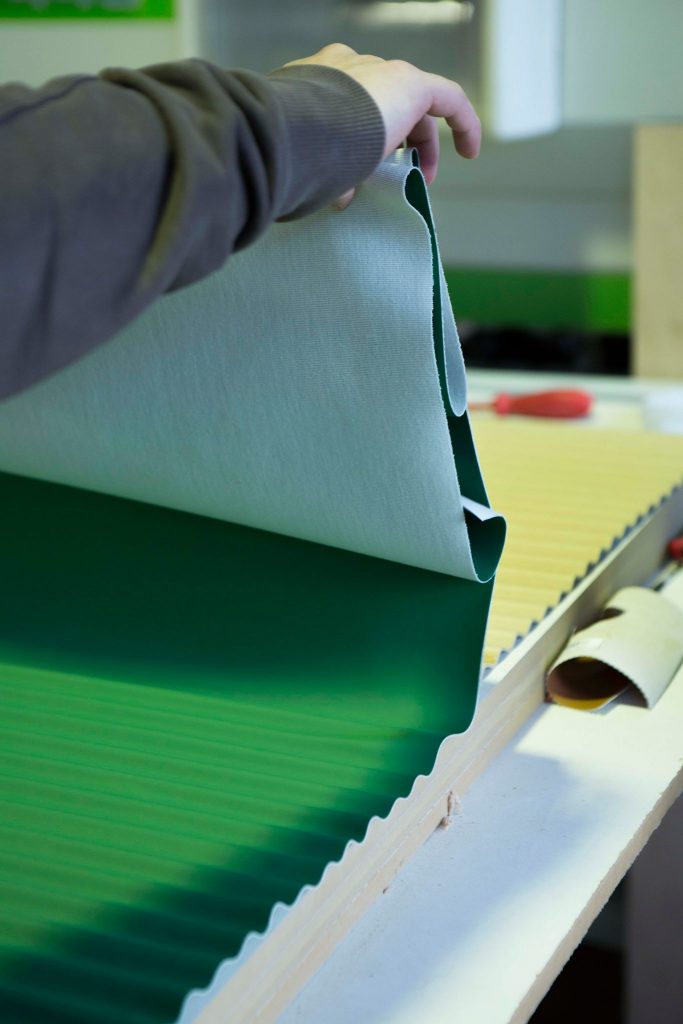 The usual wood adhesives can be used for gluing wellboard. Good results have been achieved with contact adhesives and one- and two-component PUR adhesives.
PUR-based assembly adhesives and also assembly foams can be used for mounting wellboard.
For bonding to substrates in presses, good experience has been gained with two-component PUR adhesives.
When pressing, the compression behavior of wellboard must be observed. Bonding must be carried out at low pressure. we recommend the application of pressures below 0.1 n/mm².
Due to the moisture sensitivity of wellboard, adhesives with low water content or non-aqueous adhesives are preferable. We recommend carrying out tests on sections or samples. We will be pleased to provide samples for bonding tests.
In many applications, wellboard is screwed onto a substructure made of wood or metal. 
Fixation in a groove on both sides is also possible. This type of attachment has the advantage that the material can still work well a little if there are changes in length due to a changing room humidity. 
Similarly, wellboard can be fixed over the entire surface or at specific points with assembly or PUR adhesives. In this case, particular attention should be paid to the residual moisture of the components.
As a general rule, coating both sides with a protective varnish protects the material from changes in shape due to moisture fluctuations.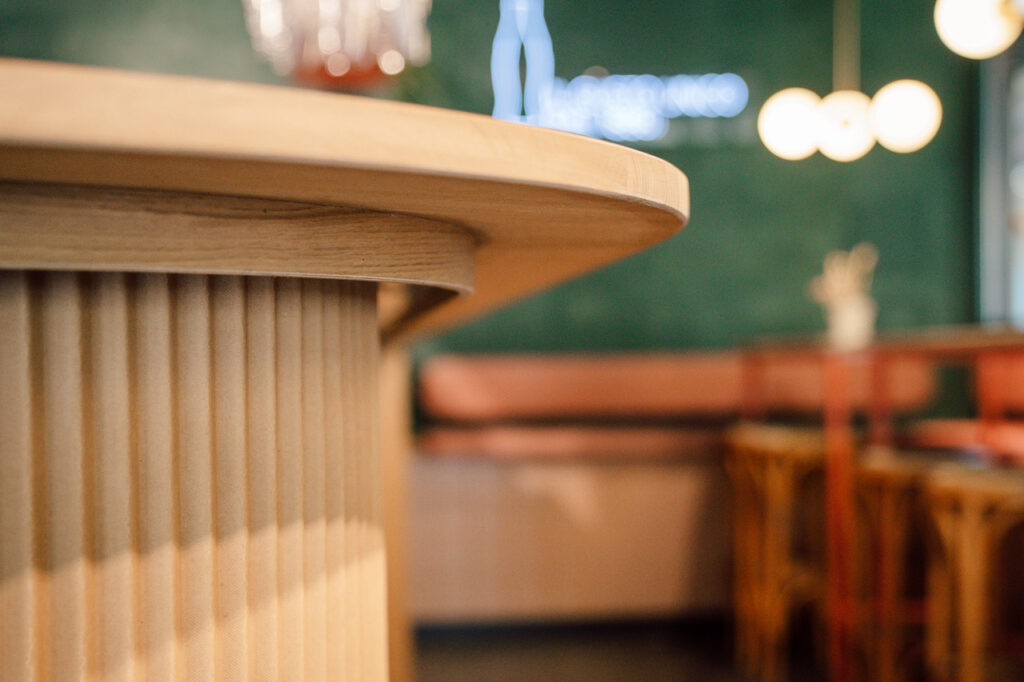 Tips on the surface treatment of wellboard can be found here:
In principle, wellboard can be coated with all coatings that are also offered for wood and wood-based materials. 
Since wellboard is an open-pored and absorbent material, it is recommended to apply a barrier primer in advance for opaque coatings.
In the case of water-based coatings, it is essential to carry out preliminary tests due to wellboard's sensitivity to moisture.
For details on the application of the selected products, please refer to the manufacturers' data sheets.  
Although the use of spray fillers can even out the surface structure of wellboard. The resulting coating may tear when the wellboard is bent.
To avoid uneven moisture absorption after coating, wellboard should always be coated on both sides if possible. Moisture absorption at the edges is particularly rapid. Care must be taken to ensure that the edges are adequately coated.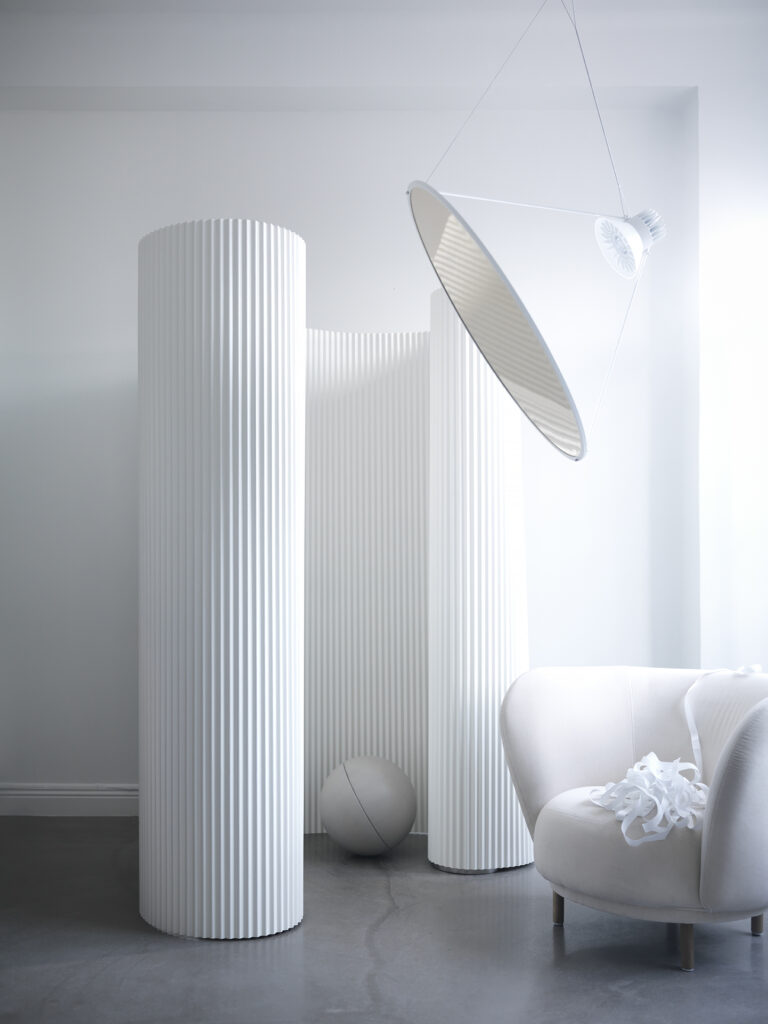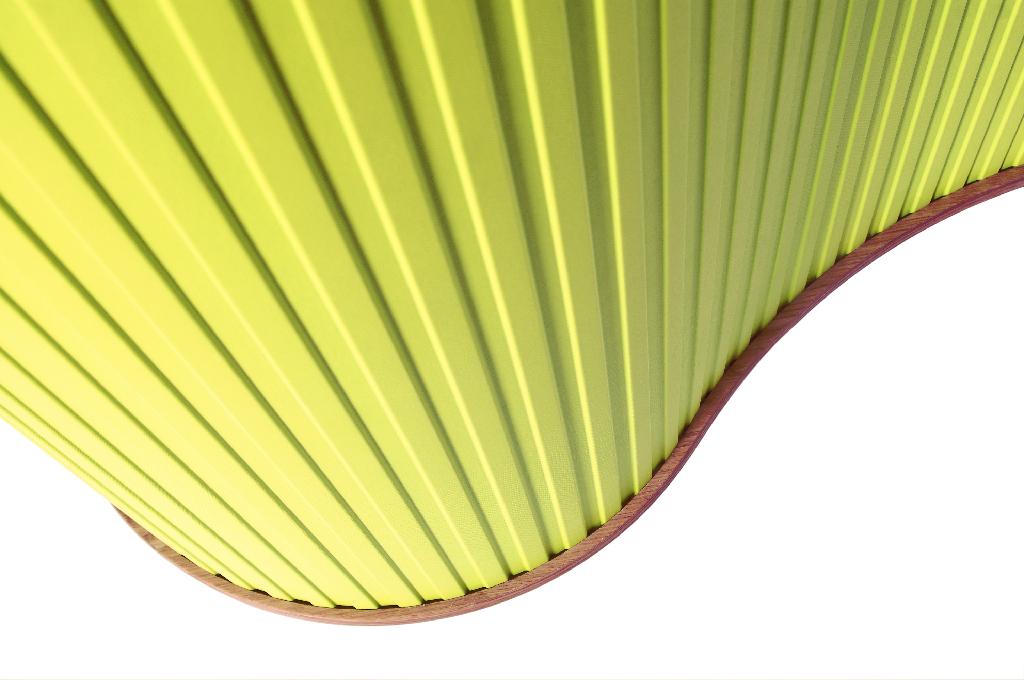 The following categories were successfully used:
Water-thinnable, layer-forming glazes and stains.
One-component synthetic resin coatings mainly for clear coating with different gloss levels.
Combination coatings based on polyurethane and acrylic resins. These products have given the best results so far.
Two-component polyurethane resin varnishes.
Products for sealing floor coverings based on polyurethane and acrylic resins.
In its untreated state, wellboard complies with fire protection class B2 according to laboratory tests. Commercially available fire protection agents for wood-based materials and cellulose materials can be used to finish wellboard in accordance with DIN 4102 B1. 
Care should be taken to ensure that the application is as homogeneous as possible and that it takes place before the material is installed. After treatment, wellboard should be allowed to dry completely.
For guidelines on the application of fire protection products, please refer to the manufacturers' technical notes.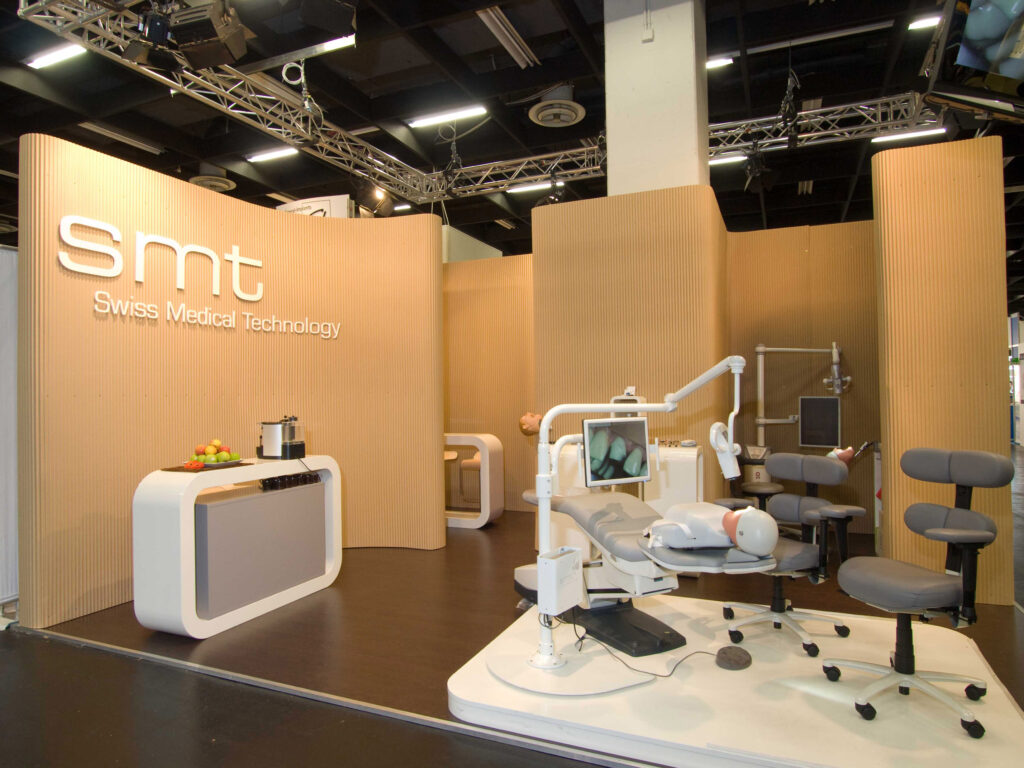 Your question has not been answered yet?
Contact us, we will be happy to support you!