wellboard convinces aesthetes and pragmatists alike. This material is not only flexible, lightweight and very stable. It is also extremely visually appealing and blends effortlessly into elegant or colorful designs. Wall paneling made of wellboard creates modern and inviting spaces. 
Furniture, counters and screens are also given their distinctive shape with wellboard. The use of wellboard is particularly advantageous for curved and flexible objects.
Completely biodegradable and made from renewable raw materials, wellboard is ideal for sustainable trade fair, store and furniture construction.
You can find innovative application examples in our wellboard portfolio.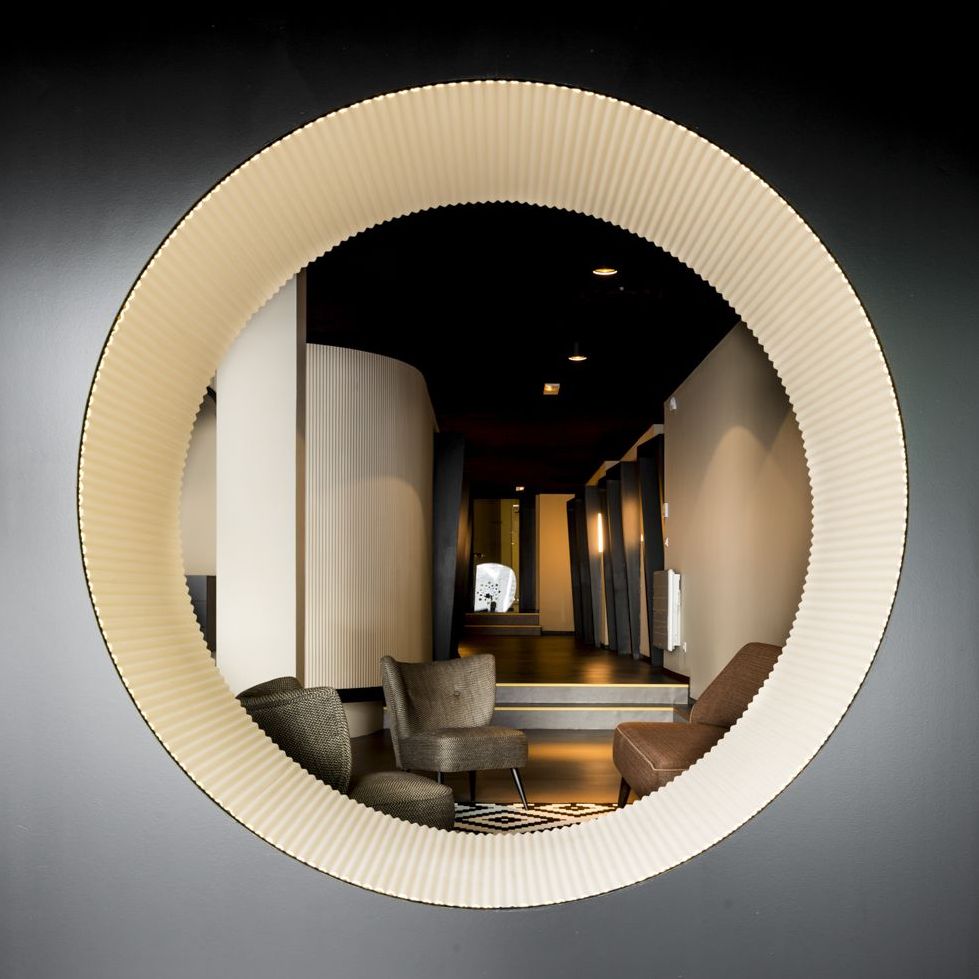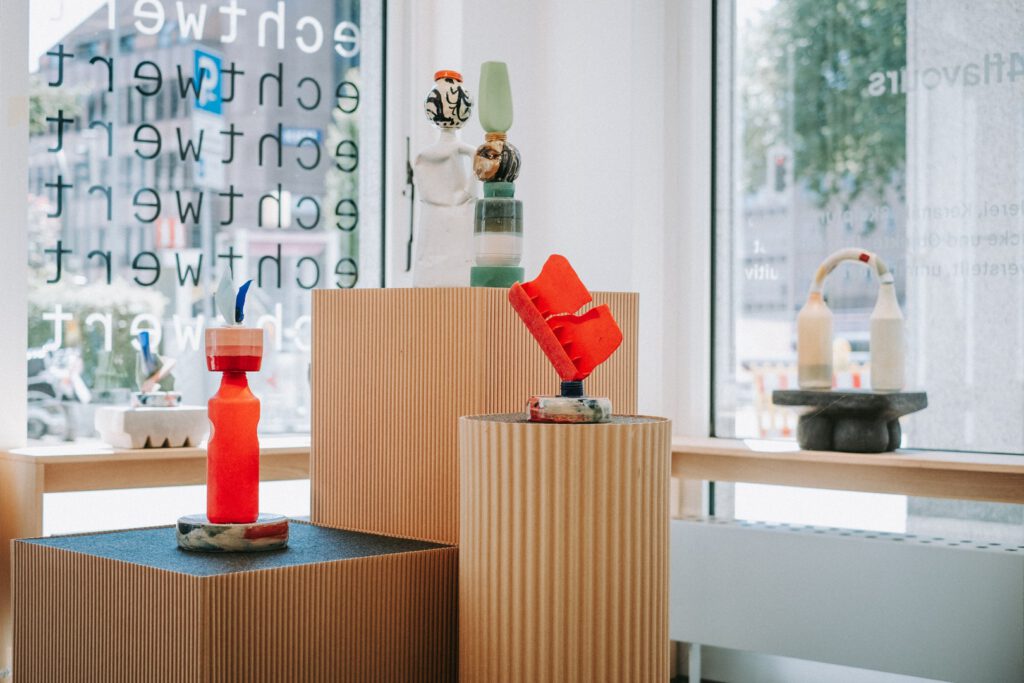 wellboard consists of 100% cellulose, completely without the addition of adhesives or binders. The characteristic wave is created by the action of pressure and heat on the flat base board.
Despite its great stability, wellboard is lightweight: the types weigh only 1.25 to 2.7 kg/m². When loaded perpendicular to the shaft, wellboard can bear many times its own weight. 
The low dead weight not only facilitates transport, but also the fastening of the boards to substrates.
The material is available in four different profile types. wellboard minimum, medium and maximum are characterized by a wave-shaped profile. They differ in the wave height and width as well as the thickness of the sheets. wellboard gamma 300 impresses with its trapezoidal profile. 
Depending on the material requirements, we have different roll sizes for your wellboard project in our range.
To find out which variant is right for your project, visit our page about the different wellboard types.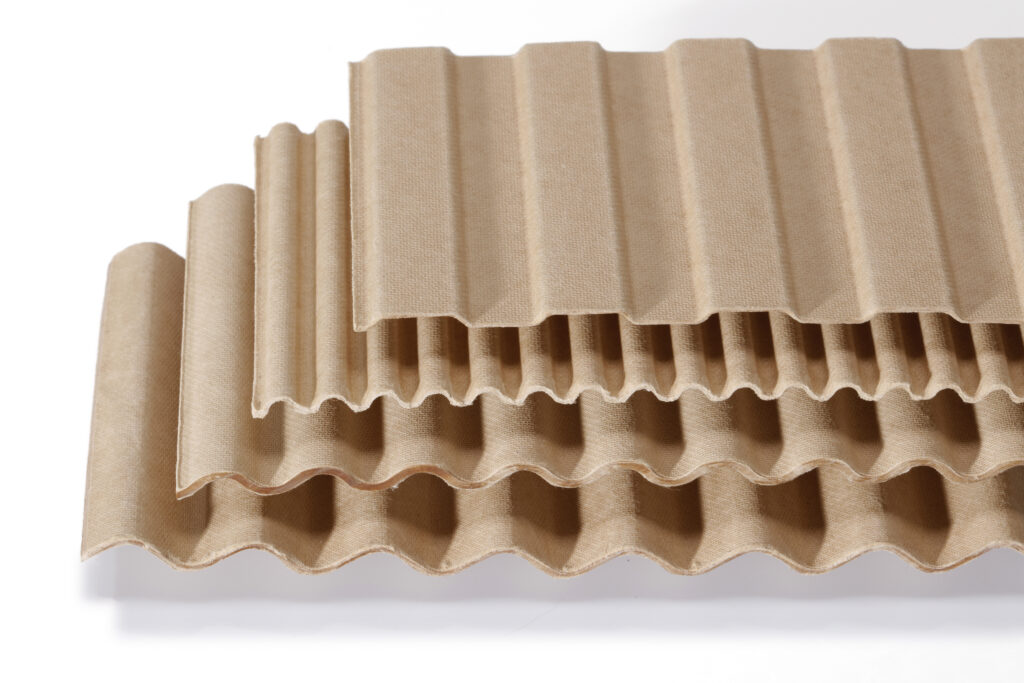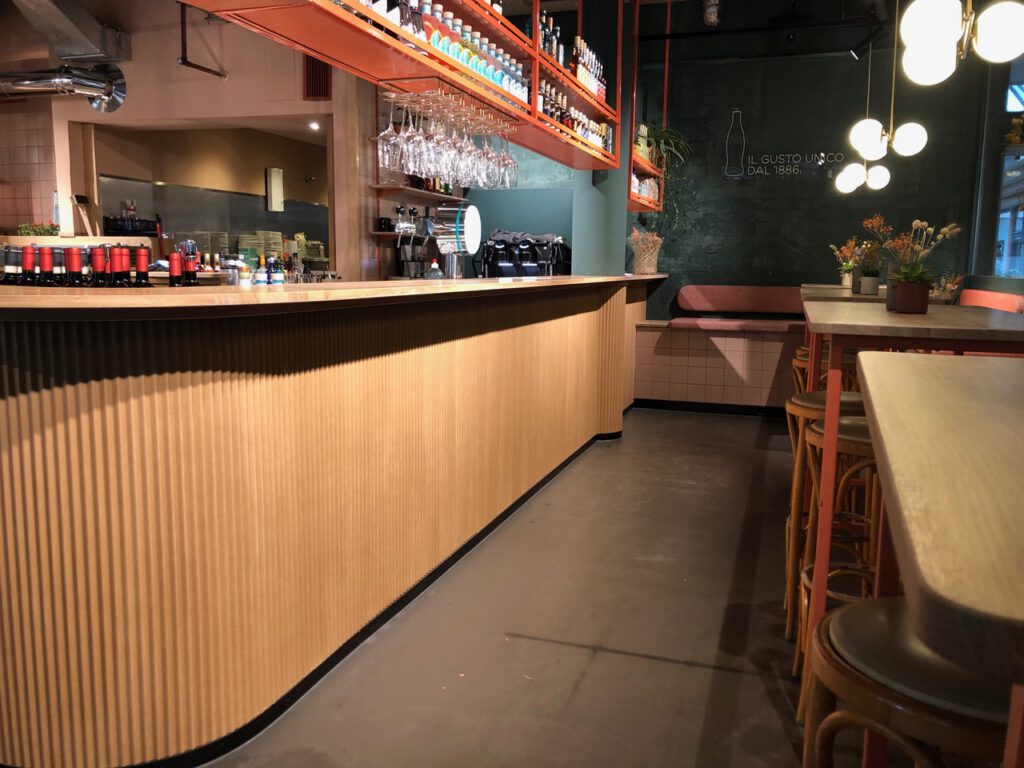 wellboard can be processed like wood: it can be sawn, drilled, sanded and glued, and the surface can be colored as desired with varnishes and glazes. 
To ensure that your creative freedom is not restricted, we only sell wellboard in untreated form.
Without treatment, the wood material falls into fire protection class B2; by impregnating it with a fire protection agent, fire protection class B1 can be achieved.
You will find everything you need to know about the optimum handling of wellboard on our wellboard processing page.
Thanks to decades of practical and technical experience, we can provide you with competent advice. Together we will find out which wellboard type is the right one for your project!
We are looking forward to hearing from you and your ideas!