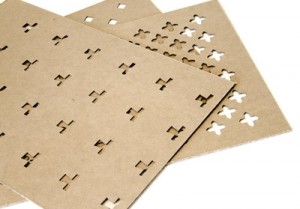 either for shop or interior design, furniture, exhibition or acoustics panels: the products of the company perfonet lochsysteme gmbh provide a large and individual range of divers perforations, formats and materials.
wherever an environmental friendly, sustainable and completely biodegradable material is demanded which combines flexibility, stability and lightness, our versatile wooden sheet kraftplex is the answer. perforations from perfonet applied on kraftplex result in a unique combination of technique and sustainability.
rounds, quadrates, ovals, triangles and many ornaments and pictograms like crosses or stars can be perforated precisely and properly into the material. customised perforations are easily possible and thanks to the variable arrangement of the perforations, company logos can be projected succesfully on the wooden sheets.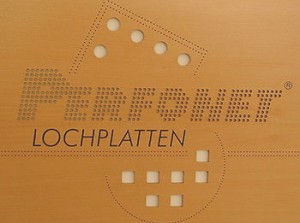 perforated sheets can be used as wall, ceiling or radiator covering
in shop and interior design as well as decorative elements or room dividers in exhibition and acoustic projects.
perforated kraftplex and other perfonet products are particularly suitable for double sided apparent constructions and distinguish themselves with precise perforations, optimal dimensions and stability.
perfonet lochsysteme gmbh
rainer-haungs-str. b 33
77933 lahr
tel: +49 (0)7821 9077911
fax: +49 (0)7821 9077933
www.perfonet.de
info@perfonet.de