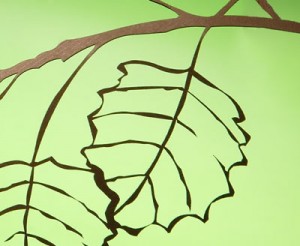 stabil, flexible and shapeable like a metall sheet
with kraftplex franzbetz hanover introduces an innovative material worldwide and with it a new class of material: wooden sheeting.
the versatile material consists of 100 % cellulose but combines the characteristics of metall, composite materials and plastics.
it is stabil, flexible and durably shapeable like metall sheets.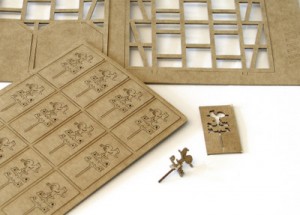 the high-quality fibres come from sustainably cultivated stocks of softwood.
the production process of kraftplex is unique and uses nothing but water, pressure and heat; no chemical additives, bleaches or binding agents are needed. the material is thus manufactured in a very environmentally sound way and is completely biodegradable.
the characteristic of being electrically isolating makes kraftplex to a good alternative to conventional plastic sheets.
kraftplex is so flexible that 3D-shaping through deep drawing and shipping the edge are quite possible. it can be cut (with laser and water-jet), drilled, perforated and adhered. the material can be used with paints, varnishes, oils, waxes and adhesives, can be covered with decor film and can be printed.
kraftplex is avaible as "kraftplex fo" in the thicknesses 0,8 mm and
1,5 mm. the sheet size is 104 x 112,5 cm.
delivery packaging units can be customised from 5 sheets/pack or 10 sheets/pack. larger order quantities are of course possible on demand!
order possibility: >>> webshop