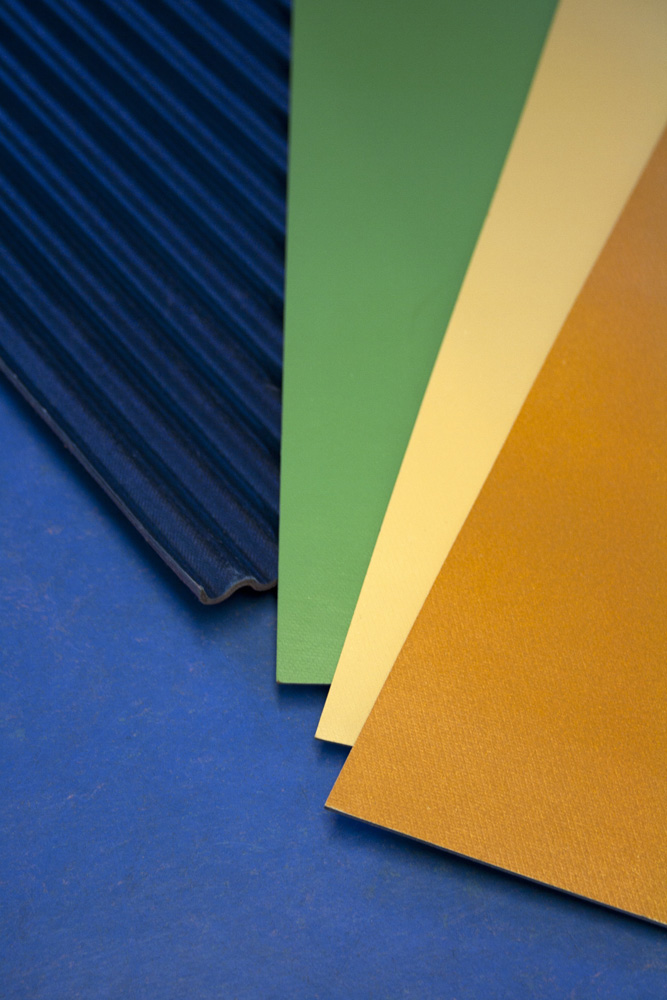 consisting of 100% cellulose kraftplex and wellboard are organic, completely biodegradable and emissionfree. in order to keep these special characteristics it is sensible to use natural colours for the coating process.
the "naturhaus-harmonic" color range from the company Naturhaus Naturfarben GmbH offers colors free from  organic dissolvent, produced out of renewable raw materials and easy to apply on our materials.
the natural colors dry quickly, are very resilient and fadeless. they can be easily sprayed on the materials surfaces which become stain- and water-resistant as well as antistatic.
we can advise you to use naturhaus-colors for coating kraftplex and wellboard and are herewith happy to offer a complete sustainable solution enhancing the ecological features of our materials.
further information can be found under www.naturhaus.net and at info@naturhaus.net