A broken small part in the inkjet printer often leads to the sad picture of the device gathering dust in some forgotten corner. Or sometimes the cover of the remote control's battery compartment is untraceable. In cases like these it is often difficult to get your hand on matching spare parts. Although such devices could easily be repaired, they end up in the trash instead – wasting both money and valuable resources.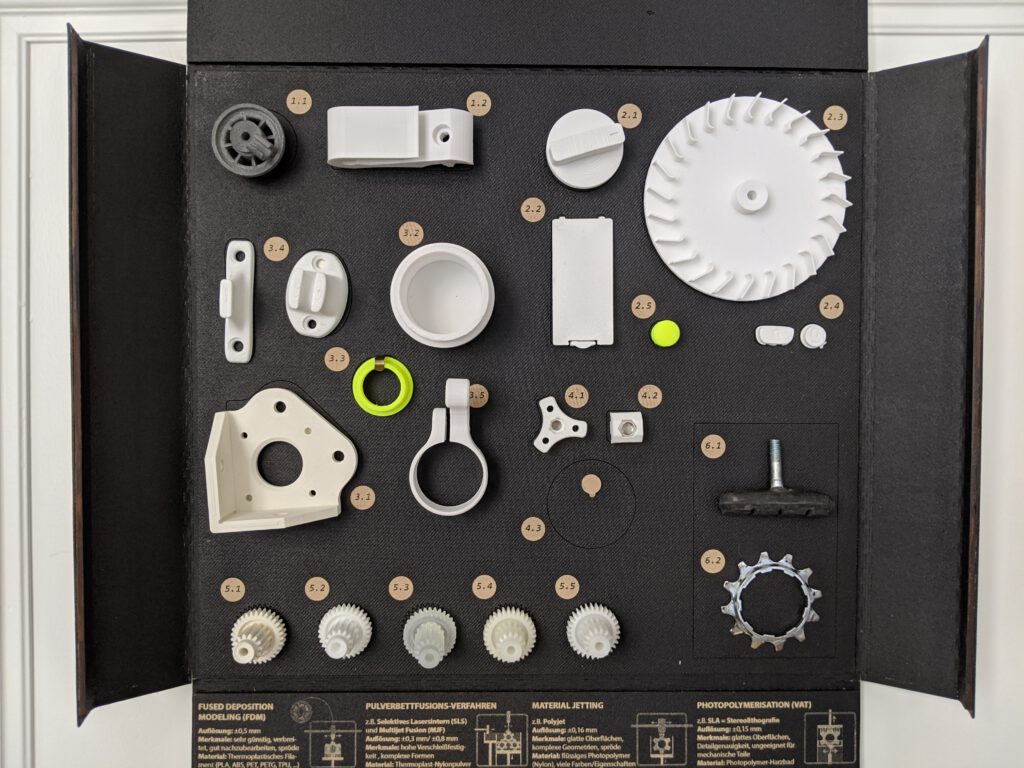 It does not always have to be like this, says the network of FabLabs "Verbund Offener Werkstätten" in Germany. With their project "repairing connects" ("Reparieren verbindet") they connect end users who are in need of repair solutions with 3-D printing experienced makers. "The availability of spare parts is an important issue, not only for our repair cafés. Too often they can only be purchased by commercial customers and not by end users, or they are simply overpriced." explain Astrid Lorenzen and Anika Paape on their website www.offene-werkstaetten.org. And that is the case even though many spare parts could be produced with the help of 3D printing and Open-Source-Software.
kraftplex for sustainable projects
The "RepairBox" was created by the network to showcase which parts can be produced with the 3D printer. As the shell material for their box they chose kraftplex. This application example shows how versatile the material is: During the making process it was cut, lasered, embossed, painted and printed on. The result is quite impressive: Numerous small parts are now neatly arranged within the case. With its help they can safely and easily be transported.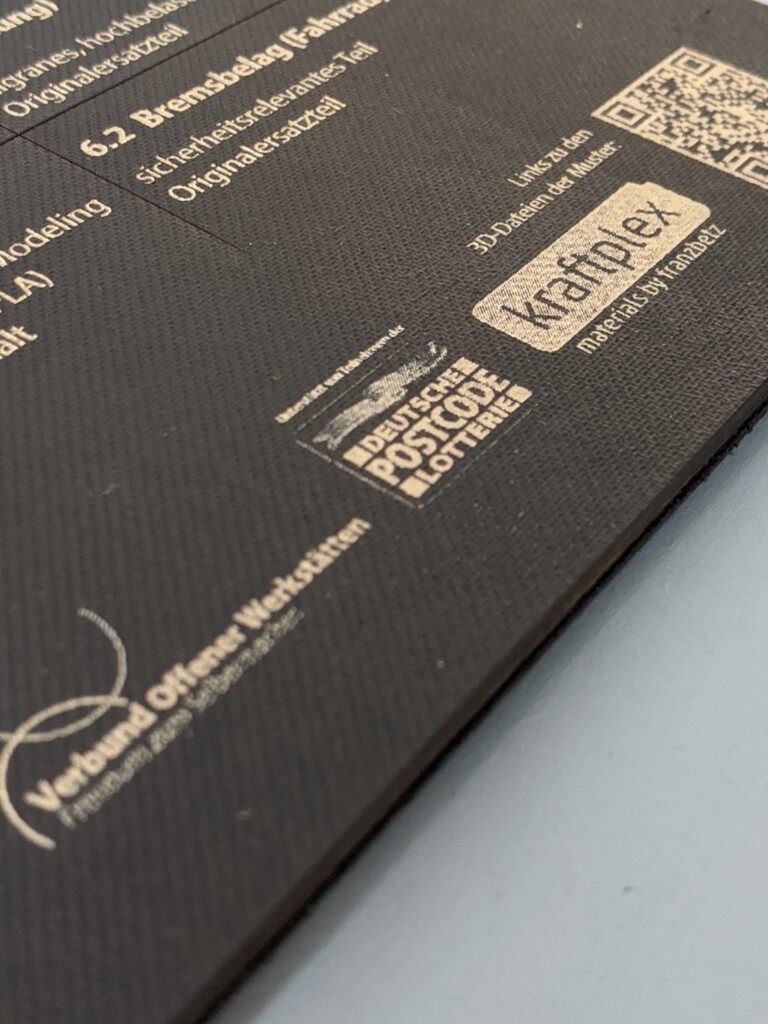 Not only its physical characteristics have brought kraftplex and the "RepairBox" together. They are also both sustainable, which makes them the perfect match. Therefore we are happy to sponsor the eco-friendly project with our material. We hope by supporting the "RepairBox" we help encourage more people to repair their broken devices with spare parts from the 3D printer.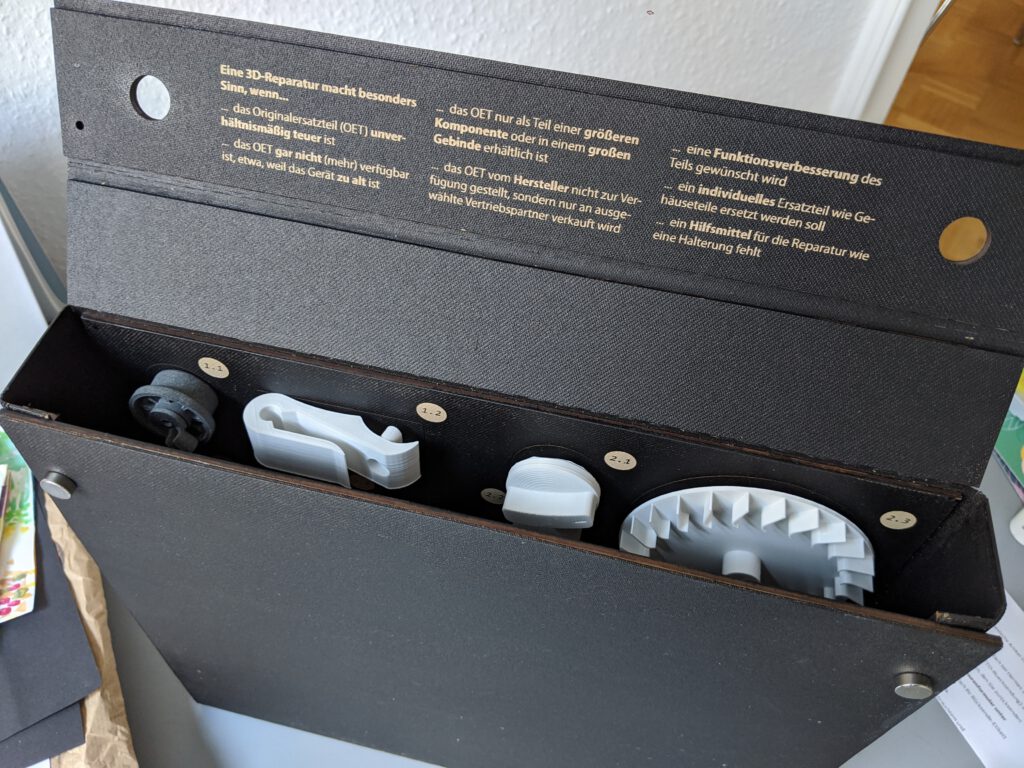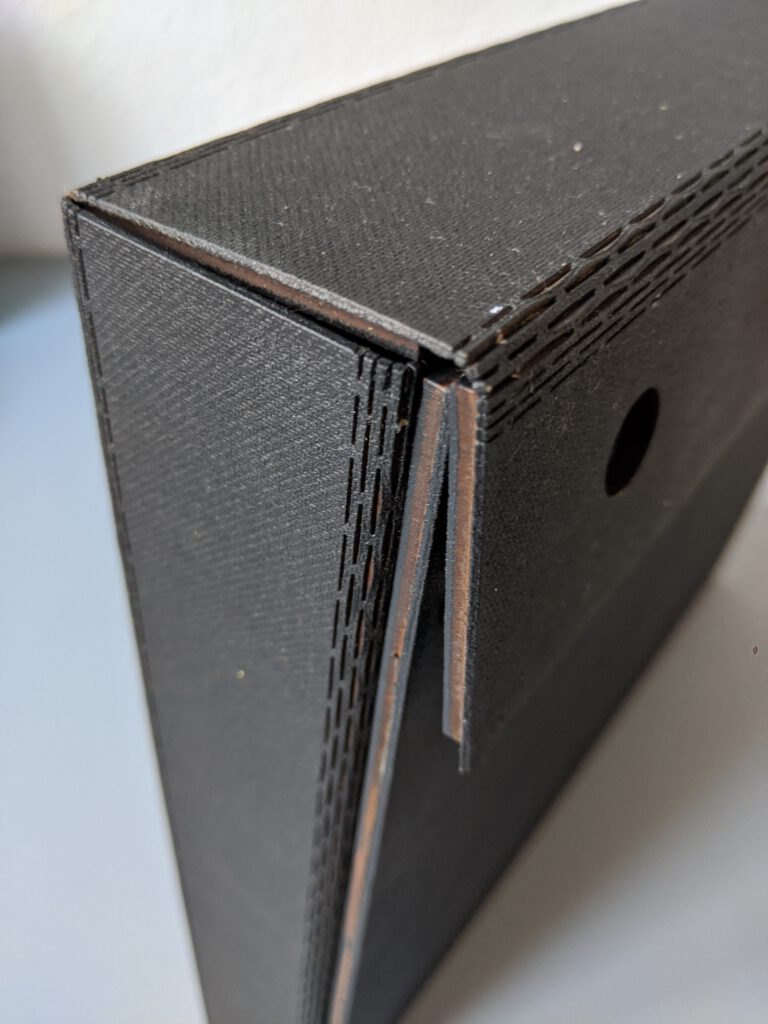 Text by Sarah Franke, translated by Melina Magiroglou